Erin Zimmerman
Director, NorthStar Studios
Writer/Director/Producer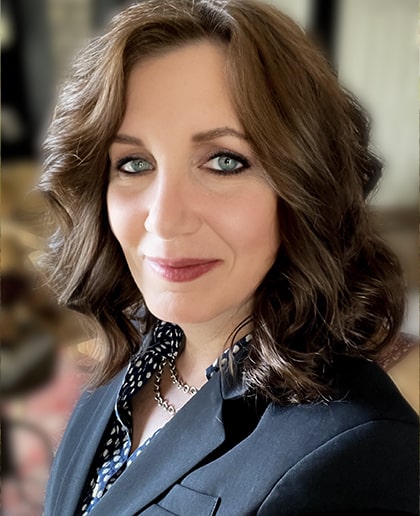 After earning an M.A. in Broadcast Journalism from Regent University, Erin spent four years at CBN News, where she served as a producer for the morning newscast. She has also worked as a line producer, writer and floor manager for The 700 Club talk show; and as a producer, historical consultant and scriptwriter for CBN's animated program Superbook.
For the past decade, Erin has been the Director of CBN Films, writing and directing films about history, current events and biblical archaeology in Israel, Jordan, Turkey, Egypt and Europe. She is a four-time Emmy nominee: "Outstanding Special Class Writing" for the documentary Made in Israel in 2014; the docudrama The Hope: The Rebirth of Israel in 2016; and the documentary To Life: How Israeli Volunteers Are Changing the World in 2018, as well as "Outstanding Special Class Series" for To Life. In 2017, she wrote and directed the docudrama In Our Hands: The Battle for Jerusalem, which debuted in U.S. theaters as one of the highest-grossing documentaries of the year.
After living in Israel for three years, Erin now divides her time between Jerusalem and Virginia Beach as she directs a new docuseries called Oracles of God, which follows the creation and canonization of the Bible.